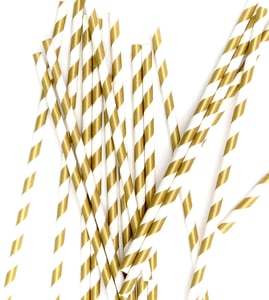 $

5.00
SO CUTE!!! These classy gold striped paper straws will liven up your next party. Use them in your favorite drinks, as sticks on lollipops or cake pops, for crafts or even cut in half and use as the stick on a cupcake topper.
These are eco-friendly and biodegradable.
Package includes: 12 straws
Straw measures: 7- 3/4" long x 1/4" dia.